---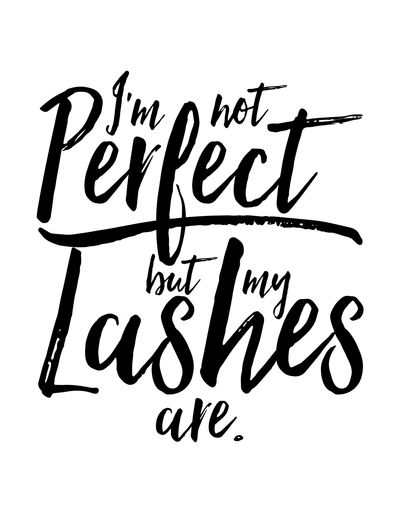 Before your eyelash appointment
Upon arrival to your appointment be sure not to have any MASCARA, OILS, or MAKEUP on.
All appointments are based on time. LATE arrival will result in less time to apply eyelash extensions and will still be charged for scheduled appointment.
Keep in mind that spa services, tanning ( indoor/outdoor, and air brush tanning), should be avoided 24hrs. before and after service.
Please no use of cell phones, gum chewing, and for safety reasons children should not attend appointment with you.
After your eyelash appointment
Wait 2 hours before getting your eyelash extensions wet to allow the adhesive to bond to your natural eyelashes.
KEEP YOUR EYELASHES CLEAN! Your lashes and eyelids should be washed regularly using OIL FREE makeup removers and cleansers. Not doing so can result in premature lash loss and other conditions.
Your natural eyelashes are always shedding, therefore you will need to maintain your eyelash extensions with regular fills. It is normal to lose 5-7 eyelashes per day. Shedding cycles are always different and may not shed evenly. Inner and outer lashes usually shed/fall off first.
Try not to pull, tweeze, cut, curl, or rub too hard on the eyelashes, that may cause permanent damage to your natural eyelashes.
Mascara is not recommended.